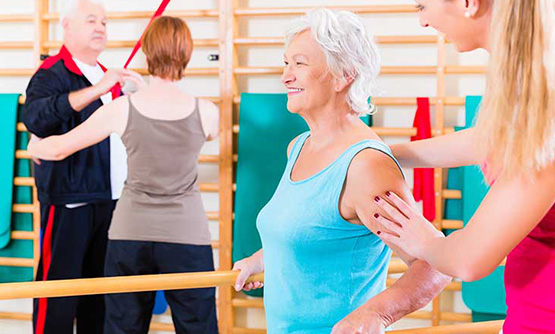 Neuro-Motor Rehabilitation
Neuromotor rehabilitation is aimed at the functional recovery of patients with disorders of neurological origin. It provides rehabilitative services to both inpatient and day hospital patients. The rehabilitation is effective for stroke and coma, spinal cord injury patients as well as those with degenerative diseases such as Parkinson's, multiple sclerosis and encephalitis. The complex nature of the diseases treated requires custom, multidisciplinary neurorehabilitation programs. The objective of neuromotor rehabilitation is the recovery of the strength and control of the movement of arms and legs, balance and gait.
Lymphedema refers to swelling, usually of your arms or legs, that results from removal or damage to your
Read More
Universal Exercise Therapy focuses on total body rehabilitation instead of concentrating on just the injured area(s). Depending...
Read More