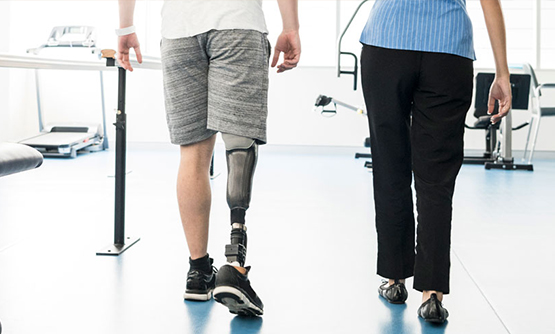 Amputee Rehabilitation & Mobilization
We're here to support your recovery.
As a physical therapist or occupational therapist, you help your patients reestablish the basis for mobility so they can find their way back to a life that is as active as possible. For training with amputees, this means practicing handling the prosthesis and other devices. The focus is on walking ‒ based on balance, strength and coordination. For the largest group of amputees ‒ older individuals with limited mobility ‒ training poses special challenges.
We support your efforts to achieve the best possible outcome for each of our patients: Here you will find evidence based therapy, additional information about amputations and prostheses and an overview of our ever-growing training and treatment program.
Other Physiotherapy Services
Lymphedema refers to swelling, usually of your arms or legs, that results from removal or damage to your
Read More
Universal Exercise Therapy focuses on total body rehabilitation instead of concentrating on just the injured area(s). Depending...
Read More